Greenlight Collectibles model cars and accessories
Drivers, children, carriages, ambulances, car trailers, trailers, racing cars, cartoons, movie cars, trucks, diorama sets are available in 4 sizes and in excellent quality.
GreenLight Collections are manufacturers of the largest selection of products in the country!
Distributed model car ratios: 1:64, 1:43, 1:24, 1:18
Follow our latest news and appearances on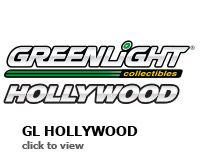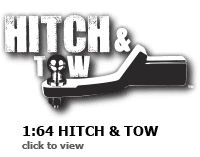 Before production of all the replicas can take place, the factory will produce 2 die-cast replicas from the mold called 'first shots'. These 'first shots' are fully assembled with all the interior and engine parts. Each car is painted with a single layer of paint so that we are able to better see the detailing of each car. Any areas of the car that will be chromed are included on the first shot as well. These 'first shots' are sent to GreenLight for review, where one of the replicas is sent onto the licensor for review.

The changes at this point are usually minor. As mentioned earlier and as you can see now, any major changes to the steel mold at this point would be very costly and set the project back for some time. 

The pieces of the mold are assembled to create Once the mold is ready for injection. The raw material, zinc alloy that is used to produce the cars is melted and injected into the large hole on the side of the mold. The injected molds cool for about 6 hours before they are pulled apart to reveal the car casting. 
Once the 'first shot' is approved the factory will produce a 'fully decorated' version of the car. This includes the cars' body paint, logos, painted interior and decorated engine. The sample is sent to GreenLight for review. 
PRODUCTION OF THE REPLICAS

Upon approval of these samples, production of the replicas can begin. As mentioned before the cars are made from the raw material, Zinc Alloy. The Zinc Alloy is melted and injected into the molds to form the casting. Below is a picture of the Zinc Alloy in its raw form.

After the cars come out of the mold, each car has to be filed by hand to remove the large pieces of excess raw material. The casting above is the 1:24 scale 2006 Corvette Z06, which we used to produce the 2006 Indianapolis 500 Pace Car and 2006 Daytona 500 Pace Car. 

The die-cast bodies are then sent through a vibration trimming and polishing system where the cars are tumbled and washed to smooth rough edges and remove excess film. Once the surface of the car is smooth, it is ready to be painted and brought to life.